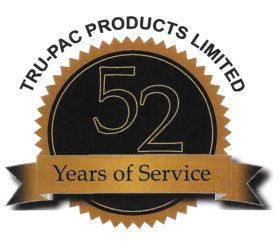 In today's business world you need a competitive edge.
For over 50 years Tru-Pac has been committed to being one of the premiere companies in the converting industry.
Our wide range of modern production equipment in combination with skilled operators gives you the confidence of knowing your orders will be produced in a timely manner at a competitive price.
We continually work with customers and suppliers to maintain cost efficiency, provide top quality products and a high level of service.
From concept to completion we understand communication is key and that's why we take a personal one-on-one approach.
We are committed to service. Our "Yes We Can" attitude provides results for our clients.